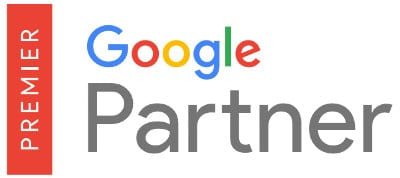 Managed PPC
You take care of your business. We take care of your PPC.
The Johnnie J. O'Dell Jr. Fullfillment Team currently manages $2.5 million in ad spend per month.
A Google Premier Partner – Google Certified Individuals with years of combined experience and expertise.
Planteen Publishing only promotes one type of business in their local market area.
Our Features
Plans Include
Onboarding
 Google Tag Manager setup

 Conversion tracking setup

 Call tracking and rec. setup

Fully test all tracking

Onboarding call

Reporting dashboard setup
Account Build
 Keyword research

 Proven account structure

 Write compelling ad copy

 Landing page development

Goal setting

Retargeting setup
Account Managment
 25 point weekly checklist

 Daily account monitoring

 Bid optimizations

Negative keyword analysis

Device and time optimization

Ad copy split testing
Reporting
Call tracking included

Agency reporting dashboard

Client access to dashboard

Monthly reports

Regular review calls

Optional advanced reporting
We're Better
We work with ambitious business owners becoming their strategic partner for all things PPC
Built to Last
Campaigns We Run




Admin Control
Better Statistics & Control
The goal of PPC reporting is to inform you about the positive impact a campaign is having on your business and serve as a guide for exciting future opportunities.
Effective PPC reporting lays the foundation for consistent client retention and business growth.
We manage the campaigns and produce your reports. You take care of your clients and business.
Custom Google Ads reporting dashboard for your business with call tracking and recording included.
Easy to read graphs and data inside of dashboard for at glance information eliminating the confusing Google Ads interface.
"Buyers Click on Google Ads"
65% of Clicks Go Keywords In Ads
65% of the clicks will go for high commercial intent keywords, while 35% will go to organic search being distributed to the top 3 results; your chance of getting a click from a potential client in the organic results if you not in the top 3 are near zero. That's approximately 65 searchers will click Google ads out of 100.
Google Ads in Your Marketing
There is a simple rule of thumb for businesses and Google Ads, "Buyers Click on Google Ads." Utilize them in your marketing efforts to attract new clients. Clients seeking services are pressured by their circumstance, broken water pipe, auto accident, damaged roof and more. Of those clients 95% will not leave the first page.
Landing Page Calculator
Landing pages are one of the most powerful levers of a PPC campaign. Understanding the value they offer will empower you to transform your businesses potential success from a satisfactory ROI experience to a lucratively profitable investment.
* Standard Landing Page Cost: $750. Custom Landing Page Price May Vary.
* Formulas for Calculation
Current PPC Clicks Per Month: Data Driven Input
Average Customer Value: Data Driven Input
Existing Website Conversion Rate: Data Driven Input
Post Inquiry Conversion Rate: Data Driven Input
Customer Referral Rate: Data Driven Input
Landing Page Price: As Quoted
Benchmark Landing Page Conversion Rate: Data Driven Input
Conversion Rate Increase = Benchmark Landing Page Conversion Rate / Existing Website Conversion Rate
Baseline Leads = Current PPC Clicks Per Month x Existing Website Conversion Rate
Baseline Customers = Baseline Leads x Post Inquiry Conversion Rate
Baseline Revenue = Baseline Customers x Average Customer Value
New Leads = Current PPC Clicks Per Month x Benchmark Landing Page Conversion Rate
New Customers = New Leads x Post Inquiry Conversion Rate
New Revenue = New Customers x Average Customer Value
Increase In Monthly Revenue = New Revenue – Baseline Revenue
Anual Revenue Increase = Increase in Monthly Revenue x 12
Anual Incremental New Customers = (New Customers – Baseline Customers) x 12
Additional Referrals = Annual Incremental New Customers x  Customer Referral Rate
Revenue From Referrals = Additional Referrals x Average Customer Value
Total Annual Revenue Increase = Annual Revenue Increase + Revenue From Referals
World-Class Productivity
Marketing and Advertising is one of the largest budget expenses in business. In the past, placing an advertisement in a publication or over the air gave no direct; quantifiable results are which are proven to a fine granularity. In today's Internet world, that is no longer true.
The most effective marketing and business development program is to target qualified leads across platforms collecting the data for analytics – to show proven results. At Planteen Publishing we track your marketing efforts and quantify your results to determine your ROI. Our processes and quality of work are unsurpassed by our competitors. We will grow your business and grow with you.
If you have any questions or you just want to start a marketing campaign, send us a message below.